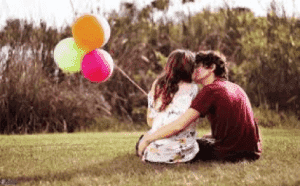 Let us assume that all escorts are professional, fun, well educated and open minded. If that all is true, what can possibly go wrong? There are so many advantages of giving it a shot and call that number. I encourage men who hesitate to call an escort to try. This short post aims to summarize the advantages of picking up the phone or composing that email with your request. Maybe one day I will write a post about the drawbacks as well… maybe, one day… when I am already out of business 😀
I personally believe, that going out with an escort girl is:
Fun: who does not want to spend erotic and fun time with a great woman? Escorts are generally independent, smart and very well groomed ladies. As we get to travel a lot and hang out with interesting all sorts of people, we are rather multifaceted and entertaining. Conversations are flowing with experienced escort ladies, who generally have highly above average people skills too. Always choose an escort who likes what she does for a living and not forced by any third person, financial difficulties or other reasons.
Easy and Uncomplicated: Full time escorts are generally flexible and have enough time to meet your date request and to fulfill your other/special requests. At least, I do. I take time to prepare well for a rendezvous… always. After all, the "client" is king. Almost all wishes are fulfilled; there are no hysteric scenes and demanding questions, like a wife would might be acting.
Cost and Time Efficient: Yes dear Gentlemen! You might frown and say: "is this cost efficient? I do have to pay a lot of money to hang out with an escort lady!" Well, yes. That is true. BUT: that is an agreed amount, no more no less!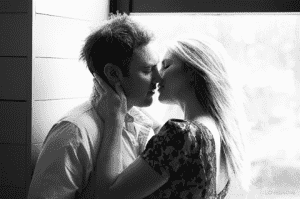 Come on! How many times it happened: You go out to a nice bar. After a drink or two you finally have the courage to approach the chosen lady. There are a few scenarios here, but lets stick with just one: She agrees to go out with you, and you exchange telephone numbers. You call her… wow, date is established! You have a candle light dinner date at the restaurant of her choice. You are impressed. She indeed has a lovely taste. You open the wine card, and almost get a heart attack. Then she chooses her favourite wine… a glass would do… you bet! She orders a bottle, and you start choking, feeling dizzy. However, you are still happy, because she is here right in front of you. You adore her eyes, her lovely long hair, her beautiful skin, sophisticated make up, her nicely done manicure. You love listening to her, your thoughts are racing, and you are excited and horny. The only thing in your mind is to get closer to her. You want to kiss her cute little lips, feel her slender body rubbing against yours. BUT! It is only the first date. Patience is precious.
Dinner goes brilliant. Here comes the check… well, nice round sum. You drive her home. Upon arrival she gently kisses you upon the cheek and leaves. No sex. No wild kissing at the doorstep. Poor you! But it is all ok, just wait for the next date! If there will be one.
OR: call an escort who is just as lovely as she is. The only difference will be that you can fulfill your erotic fantasies, you can touch her soft skin, you can kiss her sweet and delicious lips…right there, right at the first night, and you do not have to wait for the second date! This is what cost and time efficient dating means, my friends!
Personal Thought: When one orders an independent escort lady, as opposed to one that is provided by an agency, the client gets to speak with the escort before he even decides to proceed further and actually go out for a date. There are possible emails, Skype or Hangouts conversations before the date. So one really gets the feeling of a real dating experience with the above described benefits and advantages.