The holiday season is rapidly approaching and one might wonder how to make the holidays special and memorable. How about skipping the chocolate and the kitchen appliances this year and get something really extraordinarily!? 
Lately, I have been spotting ads about one special gift all over the place: on the trams in the city, on social media and even in the newspaper. Apparently, the erotic advent calendar is bigger than ever and the demand is quite high. The idea is not completely new, but it is certainly back with improved quality and better toys. There are so many choices on the market. Obviously, huge retailers like Amazon has the biggest selection, but smaller companies are also offering quality products this year. I will include a few links in this post.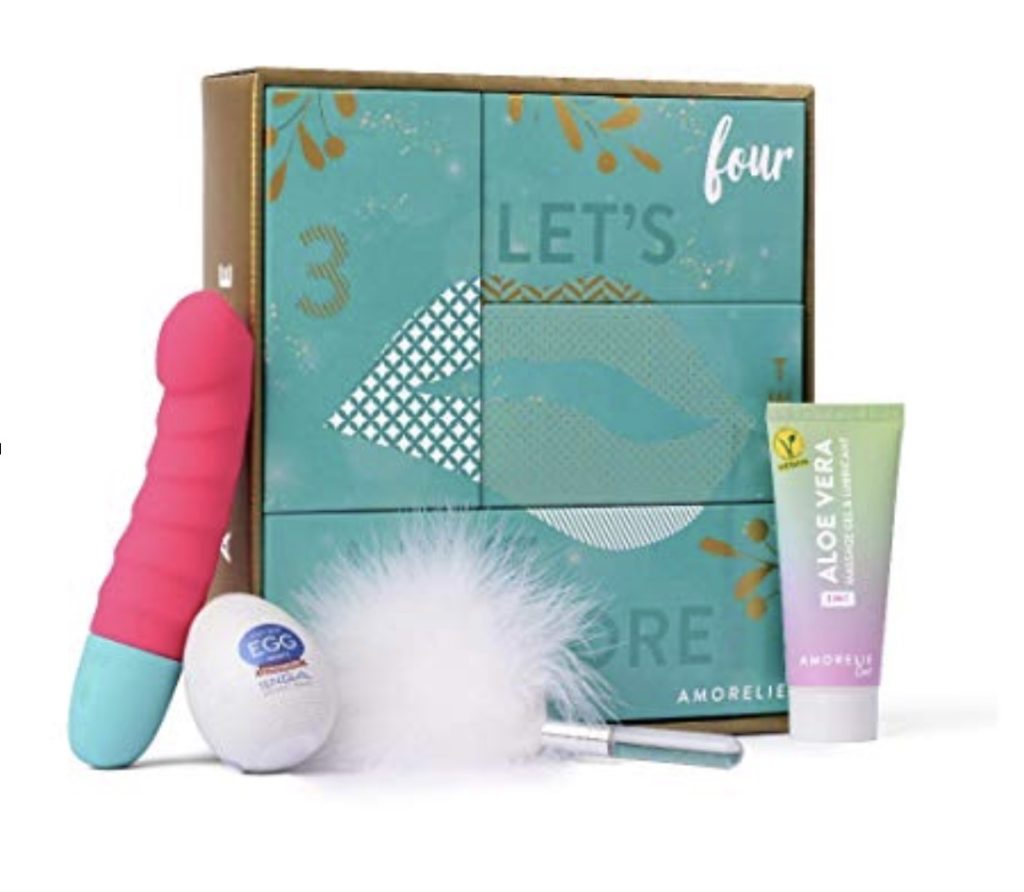 As a young girl I used to love the traditional advent calendar. I was always very excited about the little surprises hidden behind the windows. Now that I am a big girl I am more "thrilled" about the  erotic products hidden in the advent calendar. 🙂 
The idea of opening 24 little windows (every day one until Christmas) on the calendar is really exciting. Couples could open the windows together to discover what is in each drawers. I think any erotic loving couple would have tons of fun by trying out new sex toys and other erotic accessories. Those who lost the flame on the way could use this opportunity to bring back the excitement to their love lives. For the singles out there: book an escort of your choice and open a few windows together..just for fun!
The bonus is that they are all yours to keep and use throughout the entire year to come! And next year, you may get a new calendar to add new stuff to your existing collection. 
What does exactly a calendar like this hold? Generally, there are erotic accessories for him and her, soft bondage accessories, sexual stimulants, intimate cosmetics (massage oils, lubricants, etc.) and in some premium calendars there are even clitoral stimulator included. The quality may vary from model to model, I would go for a more expensive one or the one that offers specific brand description (for example Lelo offers high quality toys).
It is important to mention that  I am not supported by any of these suppliers/brands at all, these are just personal recommendations from an escort girl to her readers, simply sharing some sexy ideas on how to keep love life spicy and interesting. 
Finally, here are some online stores to purchase your chosen calendar (you are still on time to receive yours until the 1st December):
https://www.kisskiss.ch/en/erotic-advent-calendar?utm_source=google&utm_medium=cpc&utm_term=erotic%20advent%20calendar&utm_campaign=GS-CH-en-All-D-E&gclid=EAIaIQobChMI9aq7y_zz5QIVks13Ch3n3gbREAAYAiAAEgLj_fD_BwE
https://www.amorelie.ch/amorelie-adventskalender-2019-classic/?gclid=EAIaIQobChMI9aq7y_zz5QIVks13Ch3n3gbREAQYASABEgIFufD_BwE
https://www.manor.ch/de/p/10000027466?gclid=EAIaIQobChMI9aq7y_zz5QIVks13Ch3n3gbREAQYAiABEgJPQPD_BwE