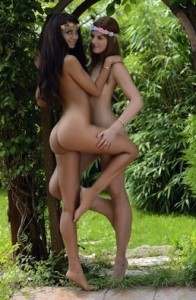 Have you ever wondered how it would be to make passionate love with two gorgeous women? Have you ever wondered how it feels like to be touched, licked and kissed two girls? Does the thought excite you? Would you want to be pampered by a black and a blond at the same time? Let your fantasy come true and meet us both.
I now have the pleasure to introduce my sexy girlfriend who is available for duo booking with me.
She is 177 cm tall, has long and luxurious legs, silky black hair and seducing dark eyes. Her name is Nicole and she is absolutely stunning, sexy and adorable. She has the personality of the girl next door but she is a real wild predator in bed. Let yourself experience the sensation of having sex two beautiful and dangerously sexy women!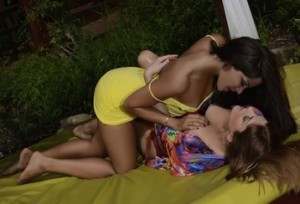 I can promise you that this experience will stay in your nicest memories for a long time.
Just one warning: it is an addictive game!
See you soon… kisses
Eline and Nicole