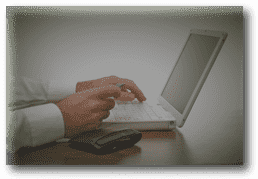 The world is definitely heading towards a "virtual" direction and the tendency of living in an online environment is on the rise. We shop online, have our agendas managed by online tools, we take online courses of well-known universities and colleges, we even date and search for new romance online etc…The list of online services and possibilities are growing endlessly. No wonder that Online Escorts has already appeared on the Chinese online market. According to "BBC Monitoring" Gamers in China are hiring female "online escorts" to keep them company while they play.
Men who are fed up with spending long hours alone in a virtual world can now buy time with a woman, known as a game caster, who will join in, the Want China Times website reports. It costs between 20 and 100 yuan (£3-$16; £2-£10) per hour, and some women also demonstrate games and give advice via a face-to-face online chat, the report says. But the women don't have to be particularly skilled gamers themselves – one escort company says having a "sweet voice" is a more popular feature. Men vastly outnumber women in China, partly due to years of a one-child policy which led to a preference for male babies. That has left many single men looking for female company.
The growing online escort business can be lucrative for the women involved. Zhang Jun, a 26-year-old game caster, says she makes about 6000 yuan ($970; £650) per month, a respectable Chinese wage. And while many of the escort companies stress that the women do not offer sexual services, she says men do regularly ask. "The online game caster market is potentially very big, but it lacks effective regulation," she says.
Could this be a new trend in the Escort business? Can possibly the virtual world take on the real experience? Is a sweet and kind voice enough for lonely men to substitute the real deal? Only time will tell and I hope to hear how this story develops elsewhere than the "lonely world of Gamers".
Source: https://www.bbc.com/news/blogs-news-from-elsewhere-32397313