I have been silent for a while, but now I am back filled with lots of positive energy and creative ideas and I am going to be more active again posting new articles, stories or anything else that I think might be interesting for you to read.
Those, who frequently visit my blog and my website have already noticed that I changed the background images and uploaded some new pictures. They were taken a month ago, so they are really new.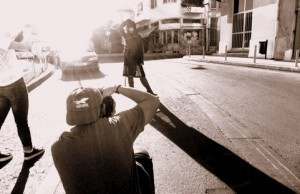 The constant update of the website's content is essential not just for the visual aspect, but also for the credibility part. It is important for me to represent myself in my current and true self and keep my customers happy and satisfied. They also see, that I am taking care of myself and keeping up my healthy lifestyle which includes eating right and doing tons of exercise to preserve my nice appearance. It is needless to emphasize how important it is in this branch.
I loved this photo shooting so much, because we were able to take pictures outside, thank to the nice summer days that we recently had, not to mention the cool photographer who makes me laugh every time I see him, making work so effortless and fun. I am very happy with the result and I believe the pictures turned out great. It is noticeable, that I showed even less of my private parts then before. The reason for that is very simple: I don't want to reveal everything immediately, leaving you "room" to discover the juicy details for yourself. I am convinced, that maintaining a lady-like appearance is beneficial for me and will attract the right kind of men for me.
So I invite you to take a look at my new pictures in the gallery and enjoy them! If you read this post and have an opinion, please feel free to leave me a feedback in the Contact section! Thank you!
Kisses,
Eline
Picture is just for illustration, source: Google