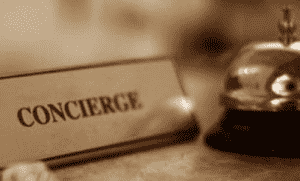 All individuals are one of a kind in their own. Perhaps you have heard about this statement. We humans all want to be special and unique… and yet we are very much alike.
This should be reflected in our work, attitude, and style as well.
My job is to be outstanding, professional and one of a kind. I "go that extra mile" to keep my clients satisfied, which is my ultimate goal and objective.
I wish to offer services beyond the classic escort activity. That includes my function as a "private concierge" for my clients during their stay in Zurich.
I am happy to help you with arranging dinners, transportation from/to the airport and in the city as well. My clients may also take an advantage on my help before arriving. I can help to choose the best accommodation in town that suits your budget, requirements and style. I can reserve table in restaurants, book tickets for theater/opera/exhibitions etc. I can give you tips on how to spend your free time in and around Zurich.
I am fluent both in German and English, which allows me to be a useful and stylish translator during your stay in fabulous Zurich.
Please do not hesitate to contact me if you wish to use my concierge services as well. This is an additional and complimentary service for my clients, irrespective of the duration of our date. Hope to hear from you soon and be able to act a bit like your "personal guardian angel" while you are in town!