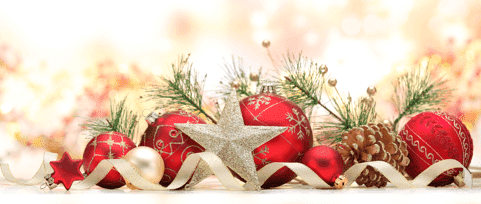 Christmas is coming up and I am really happy about it. Christmas is my favourite holiday. I love everything about it ever since I was a little girl: from the tasty Christmas dishes to surprising my loved ones with presents! I love getting together with my family and friends and spend some quality time together under the Christmas tree. The special feeling of this holiday is really heart-warming and touching for me.
It is also a good time to reflect on the passing year and do a little bit of self-evaluation and soul searching. I often ask myself questions like: am I happy where I am now in life? Do I have the right people around me? How do I feel about my choices I have recently made? After answering these questions honestly and truthfully, I might acquire a better and developed mind-set to start the new year with. I also like to express gratitude and appreciation towards the people I love and truly care about.
Many of us are experiencing an increased pressure of work at the end of the year. They are tired of everything, they find it overwhelming to wrap up everything before the year ends, not to mention to buy everyone Xmas gifts. In my opinion, it is totally wrong attitude. We should enjoy these festive days and avoid letting the Christmas spirit die! Set some time aside to play with your children, cook and bake something delicious, or to decorate the Christmas tree together! These acts are very much binding and they are essential to establish and to maintain satisfying and healthy human relationships and they are more valuable than any present that money can buy. Don't forget: expressing love toward each other is very much needed and crucial in today's hectic World. Love is the only natural power in life that can "move mountains", help dreams come true and heal souls! So I hope you all get enough of it now and in the future!
Christmas is really not about buying the expensive gifts and making merchandisers even richer! It is about being there for one another and to support each other.
I sincerely thank those who read my blog regularly for the loving support and kind compliments! I wish you all Merry Christmas and happy New Year! May 2015 bring you all joy, happiness and health… after all, this is all what matters in life, and everything else will fall into place, I promise that!
Love,
Eline